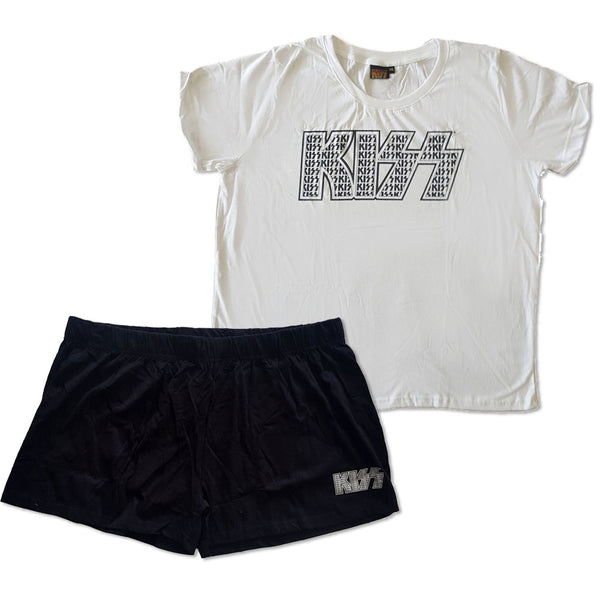 Clothing Size Guide
Men's (Unisex) round necked T-Shirt
Chest inches (C)
Length inches (L)
Chest cm (C)
Length cm (L)
X-Small
17.5"
25.5"
45.5cm
65cm
Small
18.5"
26.5"
47cm
67.5cm
Medium
19.5"
27.5"
49.5cm
70cm
Large
21"
28.5"
53.5cm
72.5cm
X-Large
22"
29.5"
56cm
75cm
2X-Large
23"
30.5"
58.5cm
77.5cm
3X-Large
24"
31.5"
61cm
80cm
4X-Large
25"
32.5"
63.5cm
82.5cm
5X-Large
26"
33.5"
66cm
85cm
Tolerance +/- 2cm
Women's Conversion Sizes for Unisex T-Shirt


UK
US
EU
Chest cm (C)
Chest inches (C)
X-Small
10
6
38
45.5cm
17.5"
Small
12
8
40
47cm

18.5"

Medium
14
10
42
49.5cm

19.5"

Large
16
12
44
53.5cm

21"

X-Large
18
14
46
56cm

22"

2X-Large
20
16
48
58.5cm

23"

3X-Large
22
18
50
61cm
24"
4X-Large
24
20
52
63.5cm
25"
5X-Large
26
22
54
66cm
26"
Tolerance +/- 2cm
Hoodies / Sweatshirt Size Chart
Length inches (L)
Chest inches (C)
Length cm (L)
Chest cm (C)
2X-Small
22"
19"
56cm
48cm
X-Small
23"
20"
59cm
51cm
Small
25"
21"
63cm
53cm
Medium
26.5"
22"
67cm
56cm
Large
27.5"
24"
70cm
61cm
X-Large
29"
25"
73cm
64cm
2X-Large
30"
26"
76cm
66cm
3X-Large
31"
27"
79cm
68cm
Tolerance +/- 2cm
Women's Round neck / V neck T-Shirt
Chest inches (C)
Length inches (L)
Chest cm (C)
Length cm (L)
Small
16"
23"
40.5cm
58.5cm
Medium
17"
24"
43cm
61cm
Large
18"
25"
45.75cm
63.5cm
X-Large
19.5"
26"
49.5cm
66cm
Tolerance +/- 2cm
Women's Sizing Chart
UK
US
EU
X-Small
6
4
38
Small
8
6
40
Medium
10
8
42
Large
12
10
44
X-Large
14
12
46
2X-Large
16
14
48
Women's Crew neck T-Shirt
Width (W)
Length (L)
Waist (WT)
Width inches (W)
Width cm (W)
Length inches (L)
Length cm (L)
Waist inches (WT
Waist cm (WT)
Small
16"
40.5cm
23"
58.5cm
15"
38.5cm
Medium
17"
43cm
24"
61cm
16"
41cm
Large
18"
45.75cm
25"
63.5cm
17.5"
44cm
X-Large
19.5"
49.5cm
26"
66cm
19"
47.5cm
Tolerance
+/- 3/4" - 2cm
Women's Sizing Chart
UK
US
EU
X-Small
6
4
34
Small
8
6
36
Medium
10
8
40
Large
12
10
44
X-Large
14
12
42
Children's round necked T-Shirt
Chest inches (C)
`Length inches (L)
Chest cm (C)
Length cm (L)
Years
X-Small
12"
16"
30.5cm
40.5cm
3 - 4 Years
Small
13"
17.5"
33cm
44.5cm
5 - 6 Years
Medium
14"
19"
35.5cm
48cm
7 - 8 Years
Large
15"
20"
38cm
51cm
9 - 10 Years
X-Large
16"
21"
40.5cm
53.5cm
11 - 12 Years
2X-Large
17"
23"
43cm
58.5cm
13 - 14Years
Tolerance +/- 2cm
Toddler Sizes - Baby Grow Range
Size
Age
Small
12 months
Medium
18 Months
Large
2 Years
X-Large
3 Years
XX-Large
4 Years
XXX-Large
5 Years
Bathrobes
Chest inches (C)
Chest cm (C)
Length inches (L)
Length cm (L)
Sleeve Length inches (SL)

Sleeve Length cm (SL)

Small/Medium
25"
63cm
46"
117cm
23"
58cm
Medium/Large
26"
65cm
47"
120cm
24"
60cm
Large/X-large
27"
67cm
48"
123cm
25"
62cm
Tolerance
+/- 3/4" - 2cm
Returns & Refunds
Thanks for purchasing from Hey Rusty.
We offer a full money-back guarantee on purchases made from our website that are faulty or you are not satisfied with.
At this time we can only accept returns from UK customers only. 
Please send your order back to:
Hey Rusty
Bank House
81 St. Judes Road
Englefield Green
Surrey
TW20 0DF 
UK
If you are outside the UK and you believe that the garment we have sent you is faulty, we will happily refund you. 
Please inform us of the return within 14 calendar days of receiving your order.
The goods need to have the original tags still intact. Please also try to fold the t-shirt as neatly as you can back into the original plastic bag.

After the 14-day period you will no longer be eligible and won't be able to receive a refund. We encourage our customers to try the product in the first two weeks after their purchase to ensure it fits your needs.
If you have any additional questions or would like to request a refund, feel free to contact us info@heyrusty.co
License Information
Hey Rusty Ltd are official re-sellers, not the license holders. If you require any further information regarding the trademark/copyright of this product, or any other feature on our website, please contact 
info@heyrusty.co